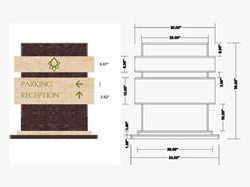 The design of effective signs is based on science. It also requires expertise in graphic design. There's more to a good sign than meets the eye. Knowing the factors behind making a good working sign helps make you a more informed customer for a sign company
Our experienced team begins with a thorough plan to determine the most appropriate solution for the project on needs, timeline and budget. We work closely with client to develop signage design options that best meet all needs of your project. From custom designed solutions to Modular Signage systems, AAA will deliver the perfect solutions for all your corporate in-site branding.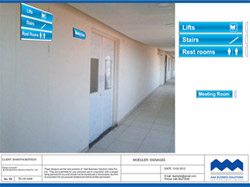 Our design team works in close coordination with our engineering and installation teams to ensure that all products have contemporary technology with time tested production methods. This  ensures that we create a robust product to exceed client's   expectations. Our teams are constantly challenging themselves to make sure that each and every product that are manufactured by us are superior and impeccable.
We have the capability to provide structural drawings for large signs, coordinate with companies that provide appropriate technologies to ensure that our structures are safe and long lasting. Our company has the most experience when it comes to high rise signs and building super large signs.