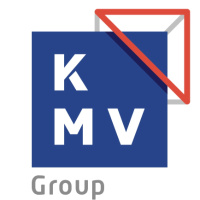 Client : KMV Group – Infrastructure
Project : Brand Overhaul at Corporate HQ
The KMV Group was going through a transformation and they needed some way to showcase their coming of age. We were approached to help give the workspace at their corporate HQ a makeover that was in line with the new brand.
After an initial site survey, we had a discussion to better understand the brand and moved forward with design concepts. We enlisted the service of our Visualizer to help us render concept art for the office and work spaces to help the client envision the complete rebrand
AAA recommended a clean-up of clutter in the office/work space as well as the surrounding areas to promote a corporate atmosphere in line with the new brand objectives. To keep with the newer, sleeker, minimalistic approach to their branding, we recommended minimal intrusion when it came to brand visibility. This was also keeping in mind the deliverables, given the extremely tight turnaround time that was required for this project
Our recommendations included subliminal glass and wall graphics to help reinforce the new brand and the values, mission & vision that the KMV group stands for.
Execution:
Requirement: Rebrand for the following at KMV Corporate HQ
KMV Group
KMV Construction
KMV Spaces
The following work was executed within a 2 week timeframe once design was finalised.
Rooftop LED Lit Logo for External Brand Visibility
Lobby and Reception Branding
Glass, Wall and Lift Graphics
Wall Art Concepts
Images of Signage project that AAA Business Solutions has executed for our client 'KMV Group'.